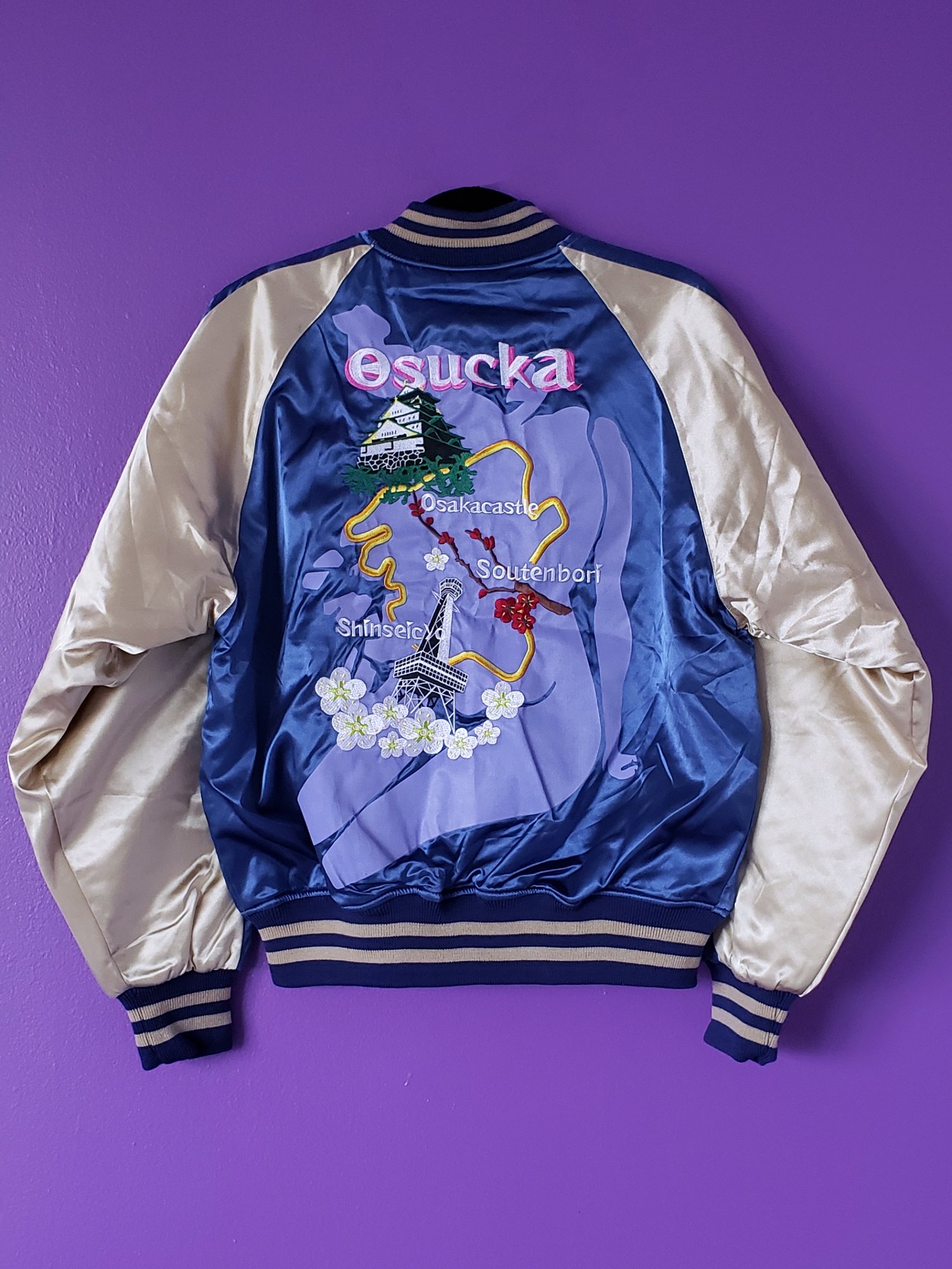 Osaka-Osucka Sukajan Satin Jacket
Satin WWII inspired Sukajan jacket. Color embroidered and screened Osaka tribute in back with clever heading. Front is embroidered with a two tigers on the chest. Zipper front closure. Double-ribbed knit finish on the collar, cuffs, and hems. Quilted red contrast lining. Filled.
Origin: Japan
Authentic. Made in Japan.