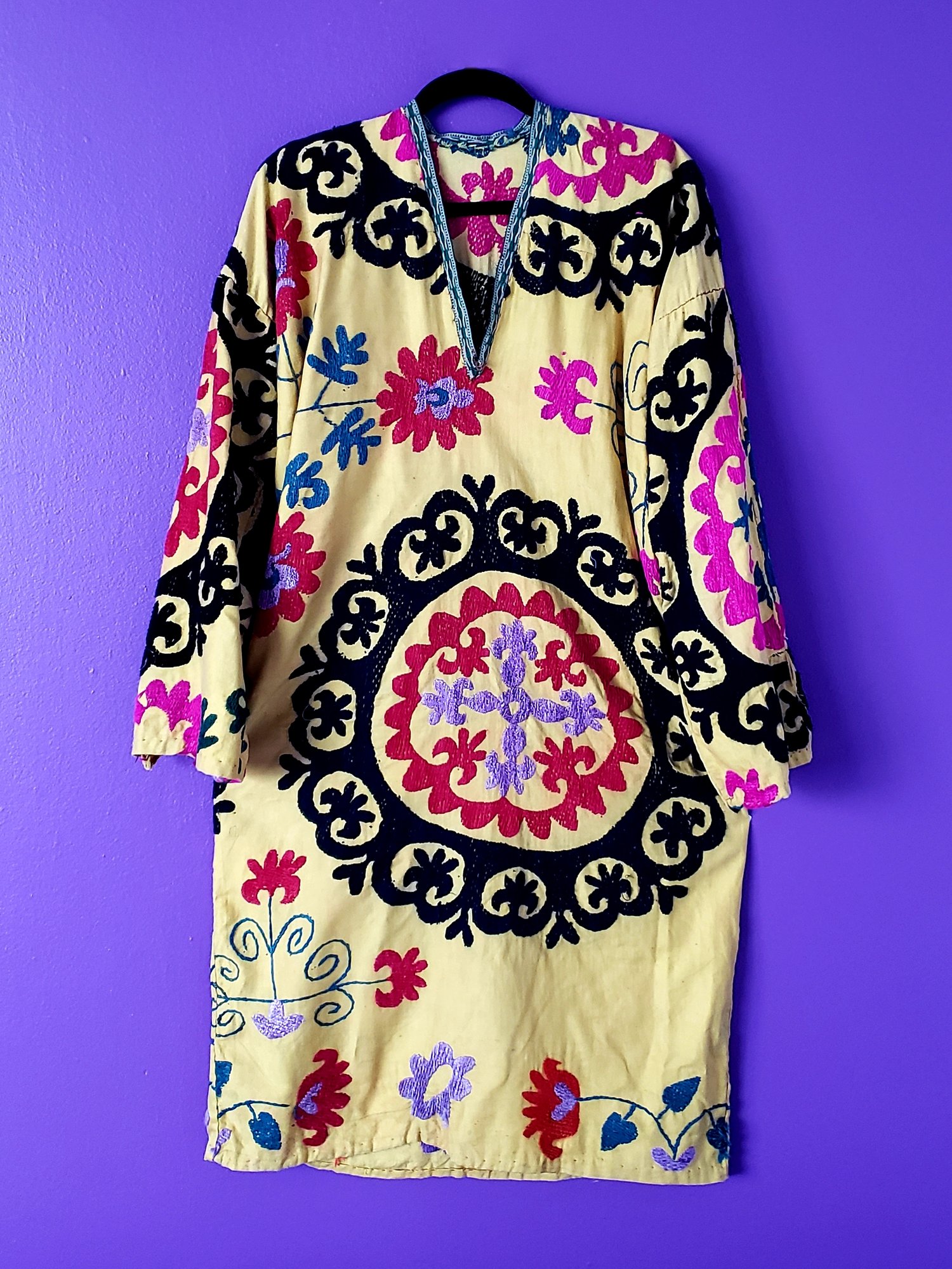 Mia Vintage Yellow Silk Embroidered Dress
One of a kind. Vintage tunic dress with beautiful floral motifs throughout. Colorful hand embroidered with natural silk thread. Hand dyed cotton bodice. Original ink markings and hanging threads visible from hand embroidered technique.
Origin: Kazakhstan.
Alt. Name: Vintage Yellow Hand Silk Embroidered Tunic Dress
Length: 43 in.
Chest: 26 in.
What is Vintage?
Please keep in mind that when buying Vintage items you are purchasing a delicate garment that is pre-owned and pre-loved. Some Vintage items show signs of wear, but that is also what makes them so unique. We do our best to photograph and explain the condition of the item. Vintage items are at least 20 years old and often times show physical signs of wear or age.