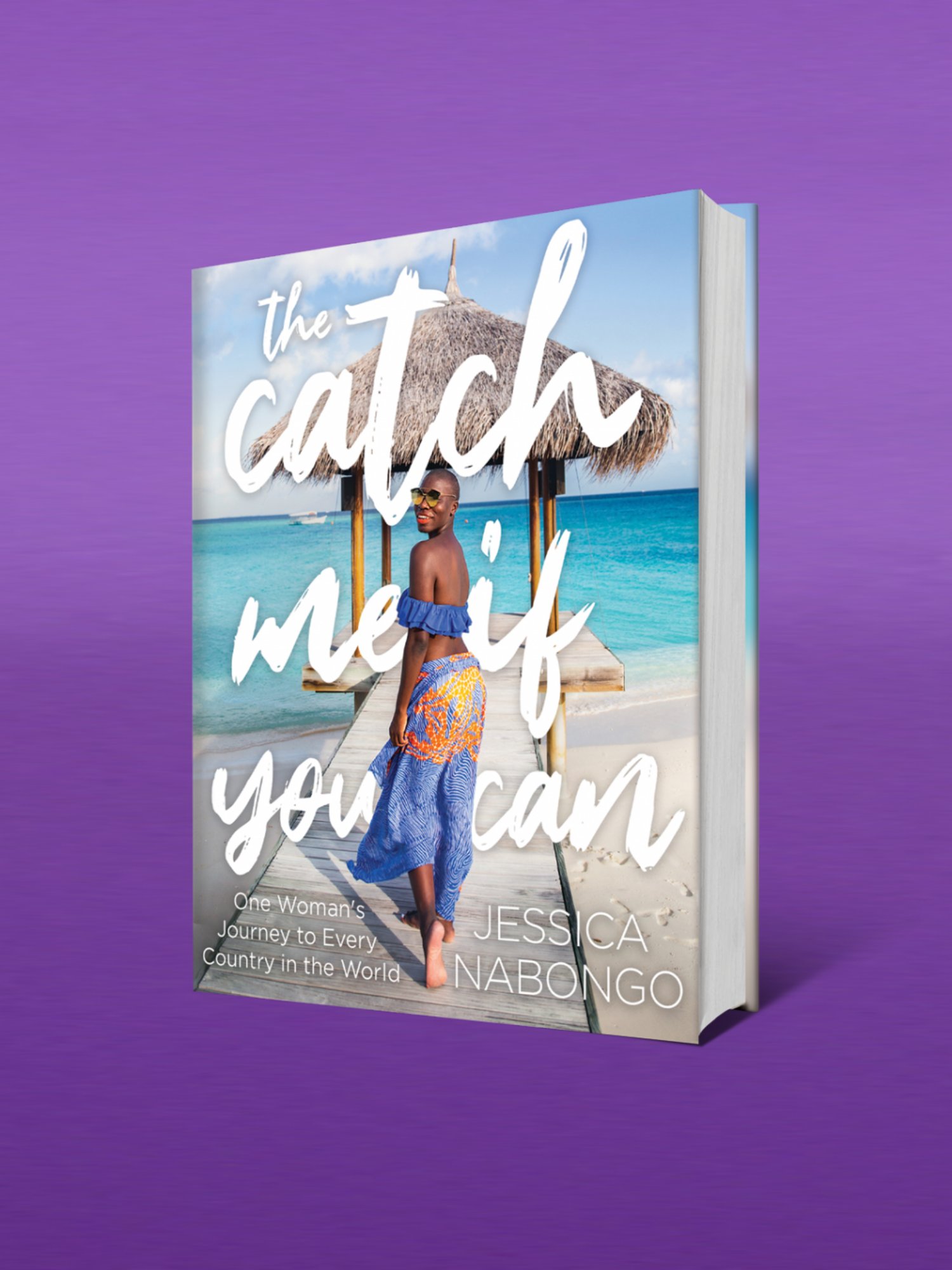 The Catch Me If You Can: One Woman's Journey to Every Country by Jessica Nabongo (Hardcover Book)
The Catch Me If You Can: One Woman's Journey to Every Country in the World is an inspiring travelogue, celebrated traveler and photographer Jessica Nabongo, the first Black woman on record to visit all 195 countries in the world! A celebrated traveler and photographer, Nabongo shares her journey around the globe with fascinating stories of adventure, culture, travel musts, and human connections.
It was a daunting task, but Jessica Nabongo, the beloved voice behind the popular website The Catch Me if You Can, made it happen, completing her journey to all 195 UN-recognized countries in the world in October 2019. Now, in this one-of-a-kind memoir, she reveals her top 100 destinations from her global adventure.
Beautifully illustrated with many of Nabongo's own photographs, the book documents her remarkable experiences in each country.
Along with beloved destinations like Peru and South Africa, you'll also find tales from far-flung corners and seldom visited destinations, including Tuvalu, North Korea, South Sudan, and the Central African Republic. Nabongo's stories are love letters to diversity, beauty, and culture--and most of all, to the people she meets along the way. Throughout, she offers bucket-list experiences for other travel-lovers looking to follow in her footsteps.
Book Specifications
Dimensions: 9.32" (H) x 7.36" (W) x 1.27" (D)
Weight: 2.81 lbs
Suggested Age: 22 Years +
Number of Pages: 416
Genre: Travel
Publisher: National Geographic Society
Format: Hardcover
Author: Jessica Nabongo
Language: English
Year: 2022
ISBN: 9781426222269
Origin: Made in the USA or Imported